New Mascot Info/Pricing

Our Approach to Meeting Your Mascot Needs
Our approach is simple- we provide you with what we call the
"Three S Guarantee"
:
1. Safety-
We don't cut corners here- what we build for you will be carefully designed to be safe to wear and easy to clean. And in addition to your mascot costume itself, through our extensive safety programs and safety updates, we'll teach your staff and performers how to maintain & use your mascot safely and properly at all times to meet all OSHA & Workplace Safety Standards to keep your liability at a minimum.


2. Service-
Great customer service is alive & well at The Kincaid Karacter Company! Our philosophy here is simple- whatever it takes to 'make it happen" for you and keep you happy, we'll gladly do it. Whatever you need, we'll see that you get it ASAP. And if you ever ask us a question that we don't have an immediate answer for, we promise to never give you an "I don't know"; instead, we'll start researching it for you & give you the specific date & time when you can expect that information.
3. Support-
We just don't "stand by our product"… we "stand all around it"
. By that we mean your Kincaid Karacter Mascot will be backed up- for as long as you own it- with our extensive and ever evolving
mascot support products and services
, everything from replacement parts to shipping/carrying cases to cleaning & repair services to training programs. Our exclusive
"MMP" and "S&S" Upgrade Programs
- firsts in the industry- guarantee that your mascot will be constantly upgraded and improved with the latest materials, innovations and safety improvements as they become available- and
at no charge to you- for the entire lifetime of your mascot costume.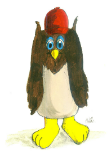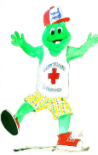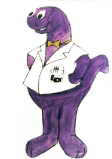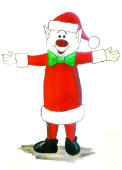 Innovative Design Features of Our Mascots
1.
"360' Planning"-
As your mascot vendor, we believe in providing you with
"360' Planning"
;
that is to say, when helping you design your perfect mascot and program, we consider far more than just the look of the costume and the materials it's made of. When designing your mascot, we take into account
all practicality issues
as well- who is going to wear your mascot, where and how often you will be using it, how you will be transporting/shipping your mascot, how much space you have to store it, who will be cleaning it and how often, etc.



This is very important, because like the spokes of a wheel, all of these practicality issues radiate out from the design of the costume itself! If these issues are not considered or addressed until after the costume is completed, a seemingly unending series of problems and inconveniences for the client is often the result.


If, on the other hand, the mascot costume is designed properly from the start, incorporating thorough step-by-step consultation with the client and careful research, consideration, and implementation of all the aforementioned practicality issues (which is our standard procedure when we design & build your Kincaid Karacter Mascot)- the client will enjoy a happy and stress free experience as a mascot owner.


2. Modular Design Means Easy Cleaning, Maintenance, and a More Cost Effective, Longer Lasting Mascot
- Utilizing our exclusive "Pin & Disc" Systemtm, your Kincaid Karacter Mascot incorporates a unique "modular" design that allows you to maximize your costume investment. From the top of his head (or hat or horn or beak) to the soles of his feet (or paws or hooves or flippers), your Kincaid Karacter Mascot features numbered, detachable, removable parts (very much like an automobile or "Mr. Potato Head"). Having the ability to easily remove and re-attach key parts of your mascot gives you many, many advantages:
A. Cleaning-
cleaning is faster, easier, and more economical because you can just remove a specific part for cleaning without having to clean the entire costume (just the ears and nose, for example) and cleaning is much more thorough! For example, our mascot shoes have removable machine washable inserts as well as outer covers, allowing you to thoroughly clean & sanitize your mascot shoes inside & out.


Along the same lines, our mascot headgears, chin straps, and mouth screens inside the head- areas that become sweaty & soiled through ordinary use by contact with the performer's face, head, & hair- can be quickly removed and easily cleaned on a regular basis to maintain a cleaner, more sanitary environment for your performers. The same goes for our mascot heads- easily remove the detachable parts and the entire head shell can now be thoroughly cleaned- inside and out- with a garden hose! Again, this modular capability maintains a safer, much more sanitary environment for your performer.

B. Maintenance-
If a specific part of your Kincaid Karacter Mascot is damaged, you can easily detach and replace just that individual part (a nose, for example, or an ear) without having to replace an entire section of the mascot (such as the head). This saves you money. And if you do need something fixed, very often we can just send you the replacement part- you don't have to send in the entire costume. This saves you time and money.

C. Modular Design is More Cost Effective... and Insures A Longer Lasting Mascot-
your Kincaid Karacter Mascot's modular design prolongs & extends the life of the costume because, just as auto parts are to a car, you can easily replace specific parts of your mascot over time without having to replace the entire costume. Just like cars, aircraft, and many other things, mascots don't wear out all at once over time; specific parts,particularly shoe soles, hands, noses, hats, etc., receive the most wear & tear and tend to wear out first.

When these mascot parts wear out through ordinary use, these modular parts on your Kincaid Karacter Mascot can be replaced individually without having to replace the entire costume. And with our exclusive
MMP Program
(see below), we regularly
"upgrade
"
and improve your Kincaid Karacter Mascot over his entire lifetime by constantly replacing his various parts & components as new methods and technologies are researched and become available. Now that's a terrific way to maximize your mascot investment- as well as
keeping your mascot looking his best at all times.
Finally, there's an added bonus to modular design- you can easily & economically add
"themed"
elements to your Kincaid Karacter Mascot to tailor him to a specific event, appearance, or promotion (add Green shoe covers and a Green hat for a St. Patrick's Day Parade, a Santa hat, white beard, & black fur trimmed boot shoe covers for a Christmas appearance, or colorful athletic shoe covers, shirt, and headband for a charity run, etc.).
3. "MMP" and "S&S" Mascot Programs-

Mascots are a lot like people- with care & attention focused on them, they can grow, develop, evolve, and improve over time; with neglect, they will deteriorate and can eventually become unsafe, both to themselves (i.e., the performers who wear them) and those around them.

When you purchase a Kincaid Karacter Mascot, our commitment to you and your new mascot doesn't end with the delivery of the costume; indeed, it's only beginning. For we not only stand behind our product; like the analogy presented above, we want your new mascot to grow, develop, evolve, improve, and exceed your expectations in every way. To make this happen for you, and to make sure your mascot is always the best & safest he can be- regardless of his age or the ever changing ways you use him- we've created two special programs-
"MMP" and "S&S"
.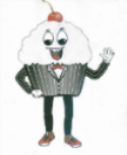 Our Mascot Styles & Pricing Structure

To view/receive a copy of our current pricing structure (including specific features and differences between our Mascot Costume Styles, as well as detailed explanations of our MMP and SHS Support Programs, ) please call 770-953-7777, or email mascots@kincaidkaracters.com.