Maximize your Mascot…24 Hours a Day
Your mascot costume is an expensive investment- and to maximize that investment, your #1 goal, of course, is to utilize him as much as possible. But there's catch….as a costume, he has to be worn to be effective. Without someone wearing him, he's just a suit of expensive clothing hanging in a closet or packed in a box, sitting in a storeroom…and he's not promoting your business or organization when he's doing that.

AF stands for "Articulated Frame"- that means they perform like giant action figures. Their articulated construction allows you to pose your mascot in an endless number of "action" poses- running, jumping, swinging a golf club, etc; when mounted on an AF Figure, your mascot can even be posed with his arms outstretched on either side, so that your fans & visitors can run right up & pose with him for photos (and AF Figures fill our your mascot costume so realistically, it's doubtful the public will ever know that there's not a real person in there).

So why utilize your expensive mascot just part of the time when you can be using him all of the time? Add an
AF Figure
to your mascot program today and see what a 24 hour a day performer can do for you!

Please click on our store link below for more information and pricing


Let's face it- trash bags and battered cardboard boxes are great for holding trash and old junk- but your mascot costume, as a major promotional investment, deserves much better…the best possible protection at the best possible price.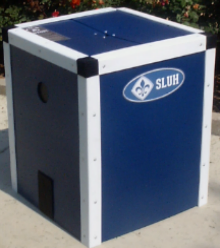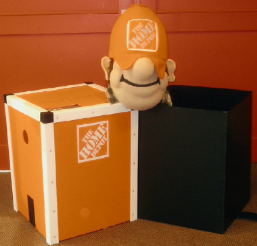 Kincaid Karacter Cases
feature a unique
"box within a box"
design that provides double-walled protection for your costume…and makes it impossible for the case to accidentally come open during shipment and transport. Constructed of lightweight yet extremely durable flexible corrugated plastic,
Kincaid Karacter Cases
feature all aluminum rivets and are extremely weather resistant in all temperatures- they will not crack or deteriorate.
* Lightweight..and easy to open, close, carry, & transport
* Customized in your company/organization colors and featuring your full color logo on the case…
ABSOLUTELY FREE
These lightweight, durable, easy to handle cases are the perfect solution for your mascot storage & transport needs!


Please click on our store link for more information and pricing

«
Click Here